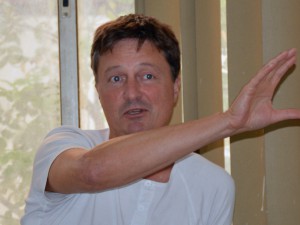 NEWS
Landscape in Motion
Debate at the Open City International Summer School, Politecnico di Milano
BIOGRAPHY
Full CV 01.04.2016 [222K] pdf

   Short CV 01.08.2016 [90K] pdf

Portfolio 1995-2013 [17.4MB] pdf

Henrik Valeur is a practicing architect-urbanist, author, curator, editor, educator and researcher. He was born in Denmark (1966), the son of visual artist Mogens Valeur and fashion designer Birgitte Valeur. His grandfathers were both civil engineers.
ACADEMIC EXPERIENCE
2016 – Air
Co-organizer of a one week workshop with prof. Nidhi Dandona at Sushant School of Art and Architecture, Gurgaon, India.
What is air pollution? What are the causes? What are the effects? Why is it relevant to architecture and what can architects do about it?
PROFESSIONAL PRACTICE
2010-present – Henrik Valeur
Independent.
2007-09 – UiD Shanghai Co., Ltd
Founder and creative director of UiD Shanghai Co., Ltd – a planning and design consultancy registered in P.R.China.
PROJECTS (39)
2013 – Low-cost Garden Flats
Development project by Henrik Valeur, Harman Preet and Sameera Sneha. Developed at Shrsti Space™ in Bangalore.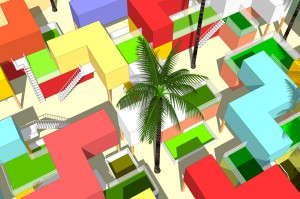 RESEARCH (6)
2011-14 – India: the Urban Transition
Research project on urban development in India by Henrik Valeur. Sponsored by the Danish Arts Foundation, Danmarks Nationalbank's Anniversary Foundation of 1968, Dreyer Foundation.
"Will urbanization lead to opportunities, prosperity and welfare for the many or will urban "ills" such as stress, physical inactivity, social isolation and pollution cause more misery?"

ARTICLES, ESSAYS, PAPERS (33)
2013 – A new voice in urban politics
Interview with Ashwin Mahesh. Published in 'India: the Urban Transition' ISBN: 978-87-92700-09-4.
Interviewee: Ashwin Mahesh is a scientist who turned environmental activist, development worker and technology entrepreneur before becoming a leading candidate for a newly formed national political party, the Lok Satta, contesting from the city of Bangalore. In this interview he discusses problems of urban management in India today and proposes public participation and community building as means to solve the problems.
BOOKS, BOOKLETS, CATALOGUES (7)
2014 – India: the Urban Transition – a Case Study of Development Urbanism
Book (344 pages). Concept and content by Henrik Valeur. Copy-editing and proof-reading by Dan A. Marmorstein and Regitze Hess. Layout by Gilbert Hansen. Published by The Architectural Publisher B.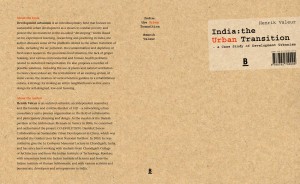 EXHIBITIONS & EVENTS (18)
2010 – The Bicycle Tower
World Expo in Shanghai, Urban Best Practice Area, Malmö City Pavilion. Contribution by UiD Malmö and Shanghai/Henrik Valeur, Fredrik Fritzson, Rebecca Zelwak, Sarvdeep Singh Sangwan, Ma Liang, Zhang Meng and Xia Zhen. Organized by the city of Malmö.
DEBATES (24)
2014 – Simultaneous Modernities
Panelist at Platform for Asian Architecture and Urbanism, Kamla Raheja Vidyanidhi Institute for Architecture and Environmental Studies, Mumbai, India.
TALKS (57)
2016 – Networking Bangalore – applying complexity theory to design and planning
Lecture at Open City Summer School, Politecnico di Milano, Italy.
INTERVIEWS (selected)
2015 – Interview: In Conversation with Architect and Urbanist Henrik Valeur
Interview by Niveditha Ravikumar in Zingy Homes, Tete-A-Tete with Experts, 26 October 2015
"When people talk about a career they often imagine someone climbing a ladder, whether that ladder symbolizes status, money or whatever. However, some careers, including my own, are probably better visualized by someone dancing in a room. You move a bit in one direction, then a bit in another. There are ups and downs and at the end you realize you're more or less in the same place where you started."
REVIEWS (selected)
2015 – Chopra on Valeur, 'India: The Urban Transition – A Case Study of Development'
Review by Preeti Chopra in H-Asia, H-Net Reviews, December 2015
In an age when star architects dominate our attention, the Danish architect-urbanist Henrik Valeur's book on India's urban transition is an important reminder to us of a longstanding parallel history of architecture and urbanism, one where architects tackle social problems through practical engagement with the built environment.
AWARDS & GRANTS
2006 – The Golden Lion
Curator of the Danish Pavilion at the Venice Biennale, 10th International Architecture Exhibition, awarded the Golden Lion for Best National Participation.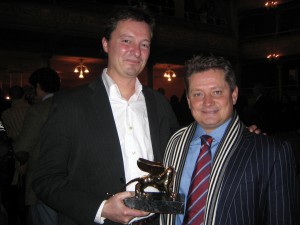 BOARDS, COMMITTEES, JURIES

2015-18 – Journal of Urbanization, Sustainable Planning and Progress
Member of the editorial board of the Journal of Urbanization, Sustainable Planning and Progress published by WHIOCE Publishing Pte. Ltd, Singapore.
CONTACT INFO

+45 20 667 667 (DK)
+91 999 704 3857 (IN)